A call for all of those who miss good roleplay, writing storylines, politics, darkness, no pew-pew, to put aside the differences created along all these years and join in this project so all may have fun once again. Nothing that ever happened during roleplay in sims can be tagged as more than petty disagreements if you come to think of it and releasing it from our backs can be a great and refreshing start.
Traveling around Gor, I've come across this place and I think all should look at it. No, it's not mine
Sim Owner/Builder/OOC Administrator: 'Єιr' (nisuliel)
SLURL:
http://maps.secondlife.com/secondlife/O ... /72/212/55
ETA: Sim is already open for roleplay, pending recruitment
Size: 1/2 full sim
The Anarion Daorith Outpost is located into the Piedmont along the spine route nestled into the mountains, with many water way connections and the beginning of the Northern Forest.
It is administered by bustling, trading system that will be associated with mixtures of various races and backgrounds all over Gor. It is influenced by a dark set of the gorean times. The Outpost is governed by trade, as you enter at your own risk; the coin can flip anytime. This includes many roles such as: Mercenaries, Pirates, Thieves, Merchants, Killers, Assassins, Torturers, Cut-Throats, Outcasts, you name it.
Combat System
----------------
ZCS Meter system will be used for this sim. We highly encouraged the use of the Roleplay Dice featured within the HUD for combat over the use of metered combat. Quality is always above quantity. Think realistically when you fight your opponent. All conflict should be dealt with via text (non-combative situations) and COMPLETELY IC in a mature manner between the players. If someone refuses to honor a win or has fought unfairly, please refer notifying the sim owner 'Єιr' (nisuliel) as she will reserve the right on final decision fairly.
Currently Recruiting
-------------------
All Castes and leadership positions.
Some Preview:
TAVERN
BATHS
UPPER DISTRICT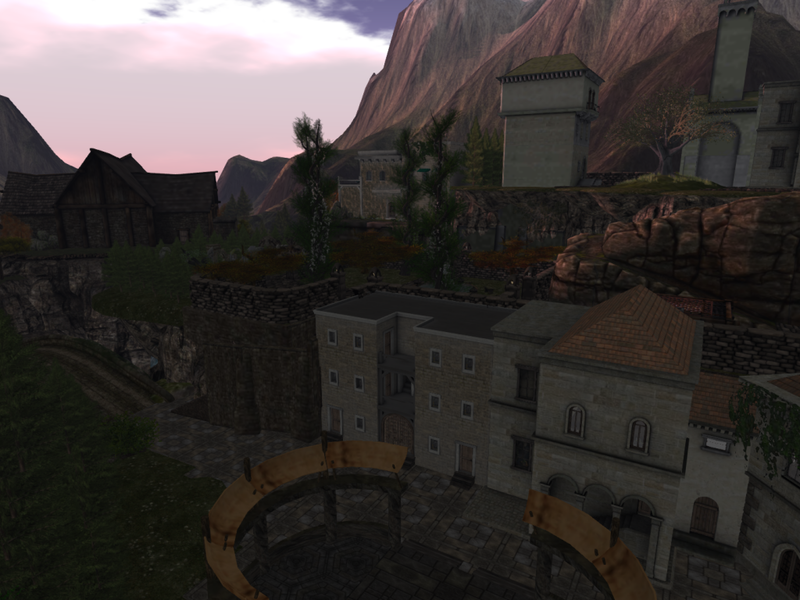 CENTRAL DISTRICT
LOWER DISTRICT DOCKS