So It's been to long since I've been making new toys for serious use amongst role players. So, I figured I'd start working on something I started years ago, weapons designed for the big muscely ape sharks know as the kurii.
Here's what I managed so far. My primary goal was to make something reminiscent of my current Dart throwers, but upsized for the massive kurii AVs Tom Redevil makes, and also having an animation for aiming the durn thing.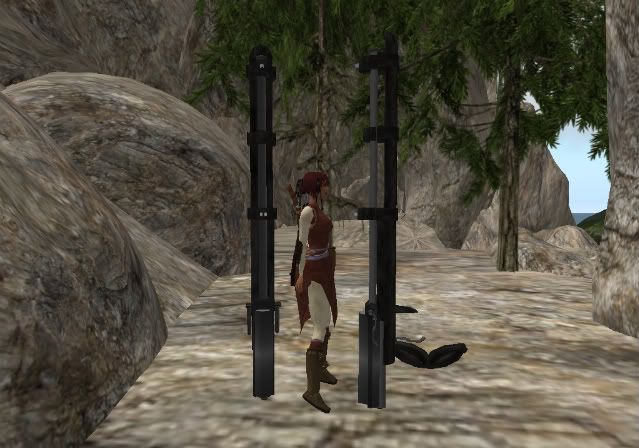 If you're wondering, that's me in between the two things and I'm about five foot something in SL terms. But when that thing is held in the hands of my white kur Avatar it's almost to small. In fact one Kurii player complained the weapon was to 'thin'.
So, any thoughts on this potentially explosive area of toy production?
Oh, and before anyone worries this thing is not up for sale yet. I've given out a few experimental units to people in actual kur AVs but I'm not even closing to offering it to the public.