So today I finally did something I've been threatening to do for years as a joke. I made this.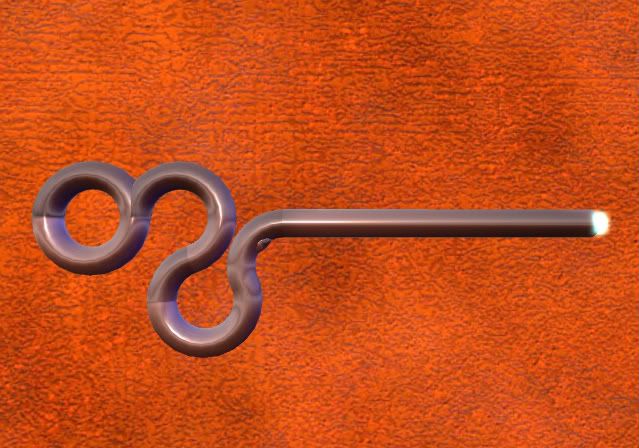 Now for those who may not know what that is, it's my take on a version of the silver tubes used by both the priest kings, and trusted human agents. It's effectively a raygun that can cause a blue flame effect at a personal level. It also seems to be a handy way of lighting fires. Or, cigars and pipe tobacco.
For those who know what it is, I'd like your thoughts. I lacked the reference materials I worked from when designing my dart thrower so I'm fairly certain it's not book accurate. However I wanted to give it an alien vibe, like it was designed by something for whom fingers are not limited totwo or three joints. Did I do it justice in this regard?
Also, for those who have Priest Kings of Gor, am I even close in how it's written up in that book? Should i have just made it a literal tube, or do they have a shape of some sort Tarl glosses over before regaling us with a discussion on gorean wool dieing?
Also of course, should this kind of thing ever ever EVER be permitted to anyone. The community has progressed to where we have kurrii running around trading maps with 'outlaws', multiple merchants now offer dart throwers of various design, all amidst the standard whackiness of 'mainstream' weapons. So, will we ever have a need to throw rayguns down into that mess and can it be done sanely?