Mesh heads look far much better, actually, than system heads. Need to convince yourself? Just compare the eyes, nose and mouth on both mesh heads and system heads. The ugly shadows, the lack of definition, the cut edges...
And no, with all the different heads (just Catwa propose 24 different models for women and I would love more choice for men), with all the skin appliers and makeup appliers, even the possibility to make your own makeup, you don't look more like a clone than before with the system heads and some well popular skins that make all those who wore them look like sisters or brothers.
Look at these faces:
Do you think they look so different from each other? Me no... And what did you say, already, about "botox lips"m hmmm? Also, the windlight erased all the shadows, else, these faces would just be awful.
As for mesh heads, you have styles for all tastes, and I don't see more doll / baby faces with the mesh heads than before with the system heads, actually.
It's true, of course, that someone who is already not good at making a good appearance on a system head, will still look not much attractive with a mesh head. When your taste sucks, a mesh head will not improve it much. But if a head looks too large for the body (and I didn't notice this), it's simple, you have only to resize the head, in moving the right slider on the shape board, as you would do with a system head.
This is my avatar face, it looks far better than with a system head: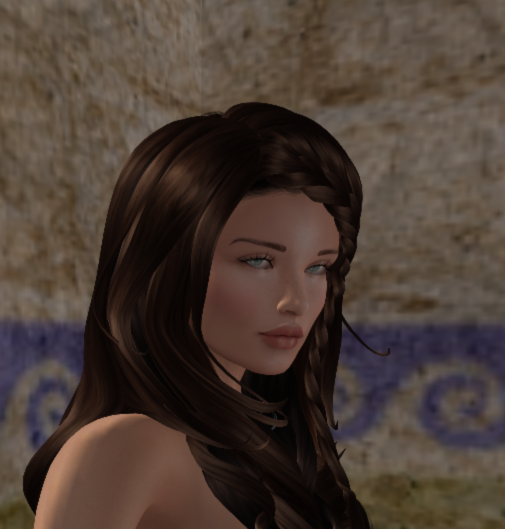 Also, no real ugly shadows on the face when the windlights are not very great... (I don't always use mine, unless the sim has one which is really dark).
Not to mention the expressions, too (Catwa offers many options), so great for photos or... Sex scenes
Plus, the Bento project will definitely make the system heads totally outdated. Mesh head designers are already releasing Bento compatible heads.
Anyway, at the end, mesh heads vs system heads, it's the difference between high definition and low definition. (system heads are low polygons, after all).